11 Easy Lunch Ideas That Aren't Boring
Are you getting tired of the same lunch every single day? Put the processed cheese and deli meat down, because we're going to show you how easy it is to make creative lunches all week long. From meal prepping to meeting those New Year's resolutions, there's no reason to skip a healthy lunch in 2023.
Why Meal Prep? 
Chances are, you've probably heard of meal prepping. Whether you've heard about it from your favorite influencer, news outlet, or cooking show, there's no doubt about it—meal prepping is trending.
When it comes to food, it pays to plan ahead. Prepping your meals is a great way to save time and money while implementing a healthy, lean, and green diet. And we think that's pretty cool.
11 Quick & Easy Lunch Ideas 
Make Mardi Gras a weekly special in your house with our Southern Louisiana favorite. This quick Chicken & Shrimp Jambalaya takes an hour to cook and features a generous dash of our Notorious P.I.G. for a taste of tantalizing peppers and sweet brown sugar.
The planet has a lot of great food to offer—especially salmon. Rich in omega-3 fatty acids, salmon is an incredible meat to start integrating into your diet. Plus, it's super versatile. Add it to your salad, wraps, or serve it as a crispy, blackened filet. The hallmark of our Blackened Salmon recipe is its full-flavored crust topped with our Notorious P.I.G. seasoning.
Don't hesitate to check out all our blackened fish recipes.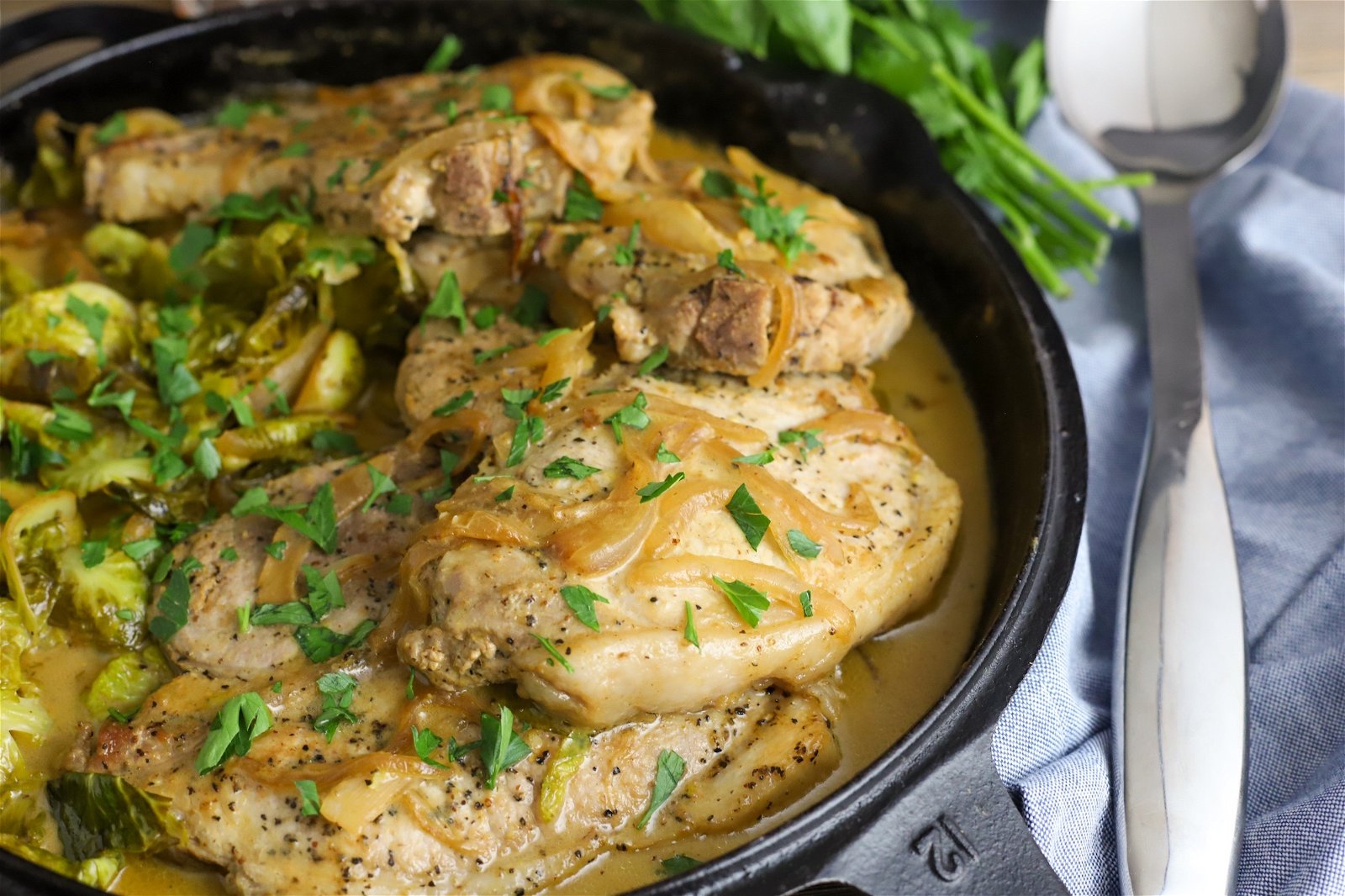 This dish will have you licking your chops until the last bite. Each pork chop is smothered in creamy ale mustard and browned to perfection. Top these hogs off with buttered onions and wine-glazed brussels sprouts for a healthy and delicious meal.
When it comes to grapefruit, there are those who love it and those who hate it. If you're someone who hates grapefruit, then prepare to change your mind with the refreshing taste of our Grapefruit & Fennel salad. This tart winter salad is bursting with color, aromatic fennel, and fresh herbs. Drizzle Good Fella Italian Herb vinaigrette over this exciting salad for a flavor your tastebuds won't regret.
Have you shifted into soup mode yet? Our Smoked Potato Soup will take you all the way there. As the weather cools down to frigid temperatures, things are heating up in the kitchen. Keep yourself warm with a hearty bowl of spicy, smokey potato soup stirred with our Bacon Bomb blend.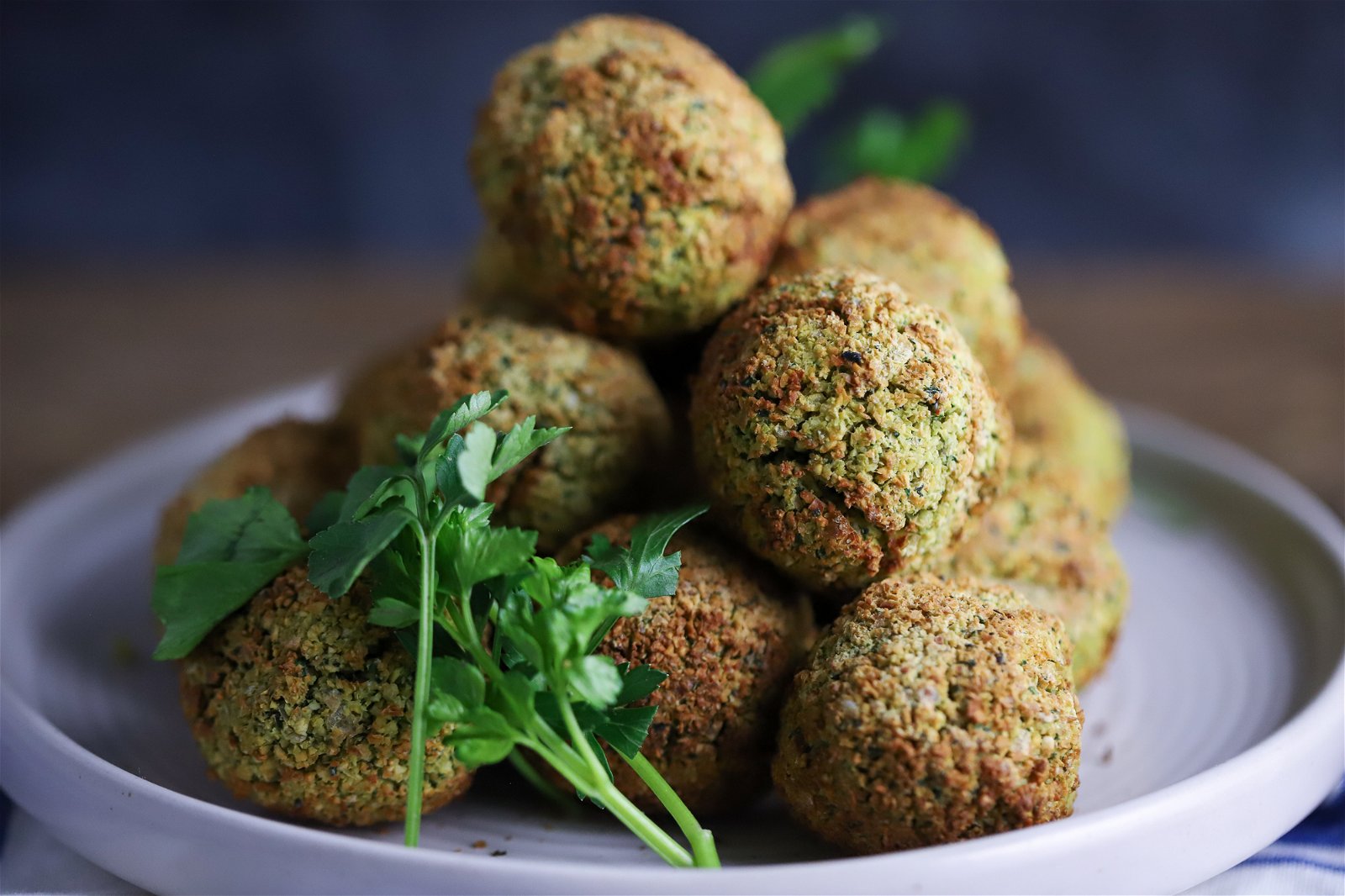 We get it; you love your air fryer. We love ours, too. Fry up something healthy and enjoy our Crispy Falafel Balls for exotic flavors in every bite. These falafel balls need a bit of prep work, but only take 15 minutes to cook. Season with our savory, salty Open Sesame seasoning to make the flavor of these falafel balls pop.
Bring the rustic farmhouse-fresh flavor to the table with our Farmhouse Frittata. Lower your fork into this healthy breakfast, lunch, or dinner for a forkful of eggs, asparagus, spinach, and parmesan cheese. Season your frittata with our cream of the crop, the Farm House Veggie Blend.
You'll be floating like a butterfly and stinging like a bee after trying our Buttery Bee Sting Shrimp. This recipe proves that shrimp and honey go together like salt and pepper. Seasoned with our Bee Sting Hot Honey Rub and smoked in savory butter, this shrimp dish has the right amount of kick to keep you satisfied.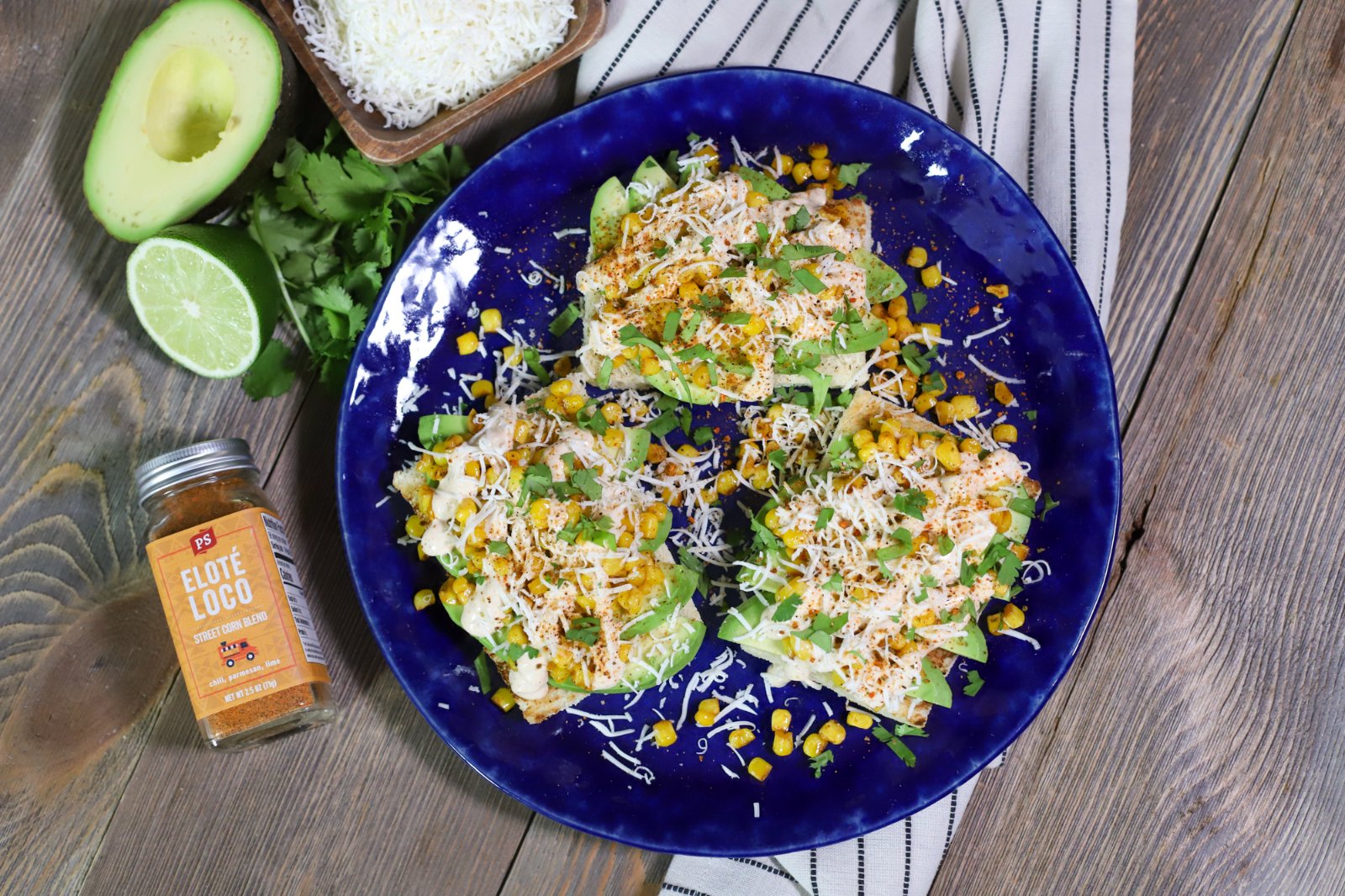 Add some color to your afternoon with Elote Avocado Toast. The great thing about avocado toast is that you can make it for breakfast or lunch. Feel full for hours after you take your last bite of this lean and green meal topped with avocado, corn, and Elote Loco Street Corn seasoning.
Who needs fast food when you can make Taco Bell's chicken quesadilla in your own home? Skip the lines and whip up an easy work lunch with only six simple ingredients. Season this creamy, cheesy chicken quesadilla with our El Capitan Baja Chili Citrus taco seasoning and rub.
Make enough of this weeknight pasta to take for lunch the next day. The best part is that it's super easy and only takes 15 minutes. Throw together shrimp, fettuccine, spinach, and tomatoes mixed with garlic, butter, and our King Shallot seasoning for a quick meal prep-friendly lunch. 
Stay Healthy With PS Seasoning
Bland flavor? Never. Healthy food should never be boring. Stop skipping your lunches and start enjoying those afternoon meals with our quick and easy lunch recipes. Still don't know where to start? At PS Seasoning, we have the seasonings, sauces, and tools you need to craft your creation. 
Explore our collection of flavors and shop now.