Be Part of Our Recipe for Success
At PS Seasoning, our craft is flavor. A four-generation strong company, we believe that the best recipes are passed down from one generation to the next. From the award-winning food products we make to the customers we serve, our commitment to excellence is the foundation of everything we do.
CURRENT OPENINGS
Manufacturing & Shipping
Sales & Marketing
Supply Chain
Customer Service
Food Science & Quality
View Jobs
Growing Fast & Lots of opportunities to shine
"Competitive salary, good management, friendly work environment."
More Reviews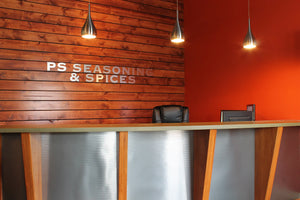 BENEFITS
You're worth investing in. That's why we offer our PS family:

Flexible Scheduling Options • Competitive Pay • Health, Dental & Vision Insurance • Life Insurance • 401K Program • Paid Holidays • Generous Vacation Time • 50% Off Employee Discount
Learn more
amenities
Enjoy a spacious and fully equipped employee lounge with private locker rooms, a large outdoor courtyard, full access to our onsite fitness center, as well as employee discounts on our vast selection of delicious products.
Learn more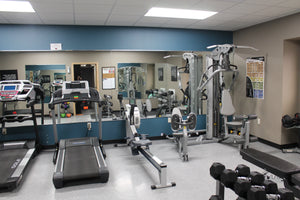 Join our family
Interested in joining our family, but don't see an open role that matches your skills? Join our talent community to stay connected and get notified of new opportunities or contact us at HR@psseasoning.com
Learn more
WORKING AT PS
PS Seasoning was built on the endless pursuit of honing our craft: the craft of creating flavor profiles that bridge the gap from ordinary to extraordinary.
Employee Appreciation
Our PS Family members enjoy monthly activities like free product giveaways, treats, lunches and more.
Giving Back
From toy drives to community events, PS is dedicated to actively supporting our community.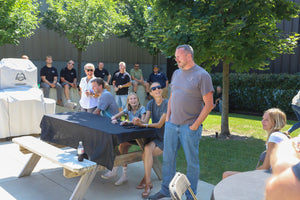 Milestones
As members of our PS Family, your milestones are our milestones. We celebrate achievements big and small!
PS Seasoning Funds Community Park Renovation
The Humble & Kind Playground is dedicated to Ken Hanni, co-founder of PS Seasoning and longtime community volunteer.
Learn more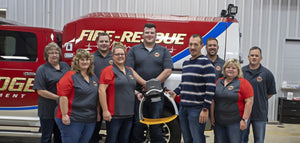 PS Donates Life saving machine to commuity
PS Seasoning is proud to donate a LUCAS CPR device to our community first responders.
Learn more