meet the next generation of pro smoker
Built on four generations of experience, Pro Smoker has a legacy of building the most trusted smokehouses on the market. Whether you're a professional smoker, competition 'Quer or backyard smoker, we infuse the same pride, craftsmanship, and technology in every product we make.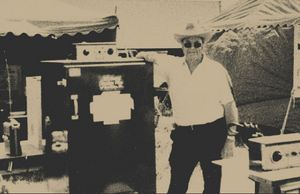 The Pro Smoker Legacy
Over 45 years ago, our founder Harold Hanni nearly burnt his house down with his homemade smoker. Today, Pro Smoker makes the most durable and reliable smokehouses in the industry.
Learn more
Introducing the Pro Smoker App
Connect to your Pro Smoker and control it from anywhere. The Pro Smoker app is available on the App Store and Google Play.
APP STORE DOWNLOAD
Reserve 50 Dry Ager
Unlock the art of professional-quality dry-aging from the convenience of your own kitchen. Our state-of-the-art Dry Ager, trusted by industry experts, is designed to provide unmatched results. 
Learn more