Top 5 Best Teriyaki Recipes
Nothing is better than topping your food with a thick dollop of sweet and tangy teriyaki sauce. Teriyaki sauce has become a staple amongst cooks around the world. But how did teriyaki sauce rise to popularity? Let's learn about the history of teriyaki, followed by our favorite flavorful teriyaki recipes that you can easily make at home.
What is Teriyaki?
The history of teriyaki cooking methods dates back to Japan's Tokugawa dynasty, which lasted from 1603 to 1867. During this revolutionary period, new ingredients and approaches to cooking were introduced. When split, the word "teri" means "shine" and the word "yaki" means "grill."

Teriyaki rose to popularity in the 1960s when Japanese immigrants settled in Hawaii. The marinade used pineapple juice and brown sugar blended with soy sauce, which became the sweet and tangy sauce that we know and love today.
5 Flavorful Teriyaki Recipes
Make the taste of teriyaki the star of your plate. Follow our five delicious teriyaki recipes to satisfy even the pickiest eaters.
Go bold at the dinner table tonight with our sweet and spicy Ginger Teriyaki Pulled Pork bowl. This dish can easily be perfected in your instant pot for ultimate convenience on those busy weeknights. The secret? A cup and a half of our Thai Fighter Ginger Teriyaki sauce.
Knock dinner out by tossing the pulled pork in our flavorful sauce and serve over a fresh bed of rice and veggies. Follow our quick and easy recipe for the full step-by-step process.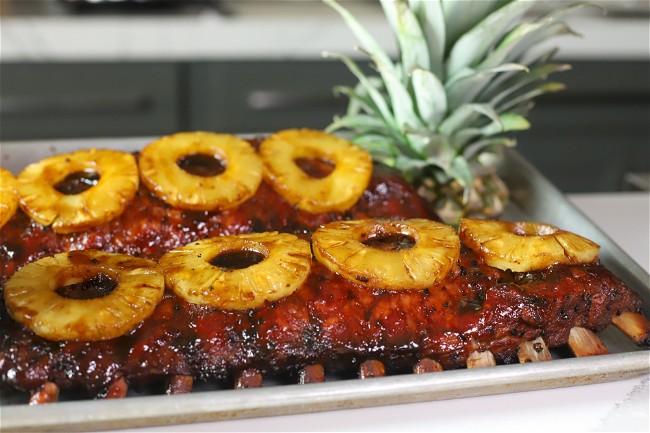 The award for the best dish at the summer barbecue goes to you! Impress your friends and family with this sweet, savory, and tangy rib recipe using our Big Kahuna Pineapple Teriyaki rub. Our pineapple teriyaki ribs call for a generous amount of this rub, followed by a nice baste of Big Kahuna sauce.
Get your luau on and follow our full recipe for this flavorful teriyaki ribs recipe.
There's something about teriyaki and salmon that go together like a wink and a smile. With a little prep work, this easy salmon recipe will wow your entire family and have them begging for more. Just marinate your salmon filets in our Thai Fighter Ginger Teriyaki sauce for two hours.
Once your timer rings, you can either grill, pan-sear, or broil your salmon for ten minutes. Serve with your favorite veggies and rice. Read our teriyaki salmon recipe to learn how to perfect this simple dish.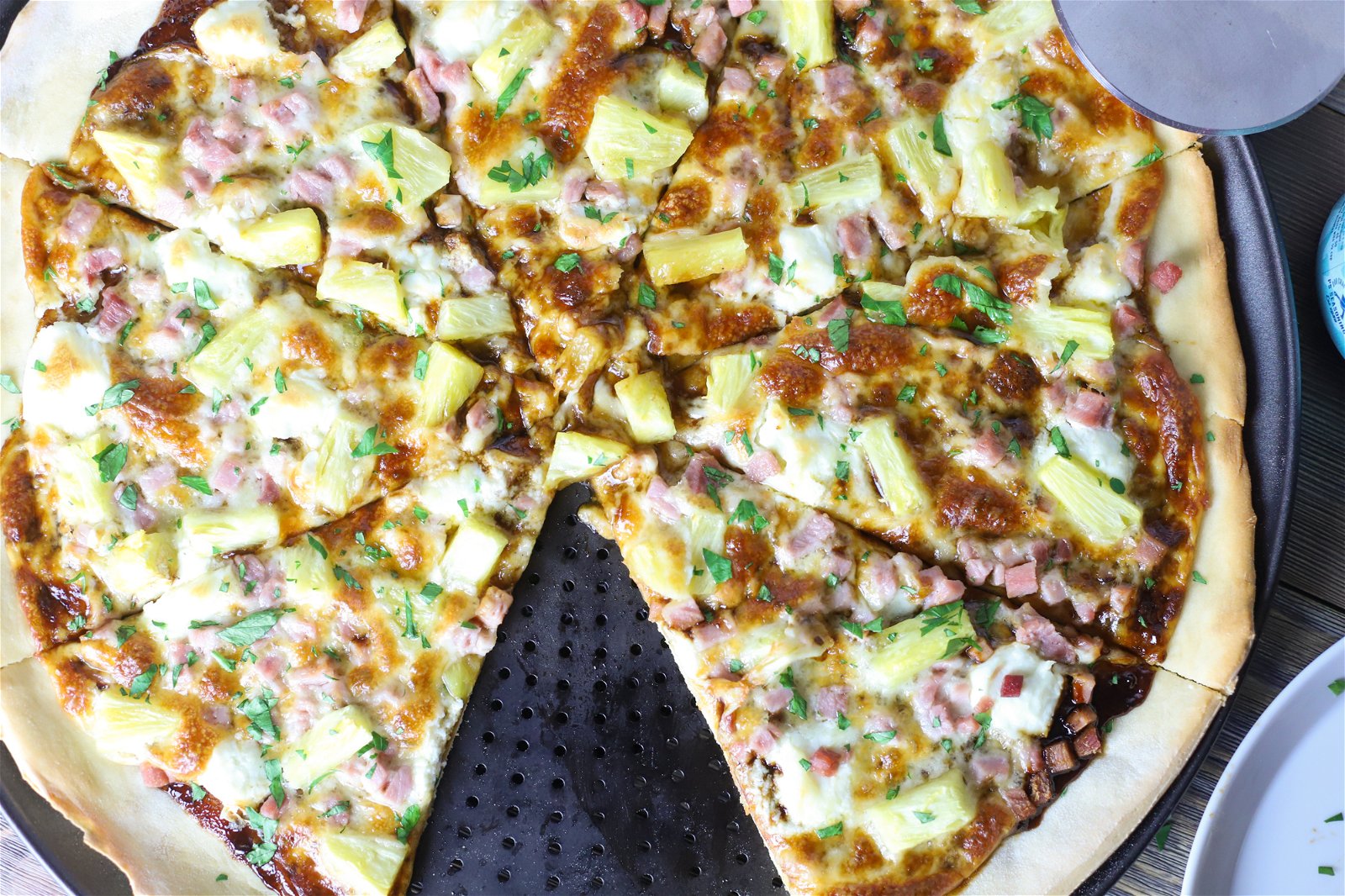 If you don't believe pineapples go on pizza, then this pizza will change your mind. Our Hawaiian-style pizza has it all—ham, pineapple, provolone, and cream cheese. Yes, cream cheese. We love to pile these ingredients onto our cracker crust doused in our delicious Big Kahuna Pineapple Teriyaki sauce.
Make major waves at your next gathering or family dinner—follow our easy Hawaiian pizza recipe to create this flavorful, tangy pie.

You don't have to be a pitmaster to make this popular barbeque dish with a twist. Instead of smoked brisket, our smoked salmon burnt ends will win your taste buds over in every bite-sized piece. To prepare this sweet and delicious dish, you'll need to carve out some time. Start by curing your salmon overnight in brown sugar and salt.
The next day, remove your salmon and rinse off any excess cure. Place back in the fridge for one hour. When ready, let your salmon rest for 45 minutes before transferring it to the smoker. After three hours, give your smoked salmon a generous brush of honey and Thai Fighter Ginger Teriyaki. For the full teriyaki salmon burnt ends recipe, ready our easy-to-follow cooking instructions.
Sauce Like a Boss With PS Seasoning
Teriyaki sauce has come a long way since the 17th century. Whether cooking in the kitchen or firing up the grill, you can sauce like a boss with our sweet and tangy sauces and marinades. Give your food the extra flavor it deserves—shop your favorite seasonings, rubs, and mixes at PS Seasoning today.